Flower shawl in crescent form
I knitted with lace weight mohair yarn. Link to pattern page on Ravelry.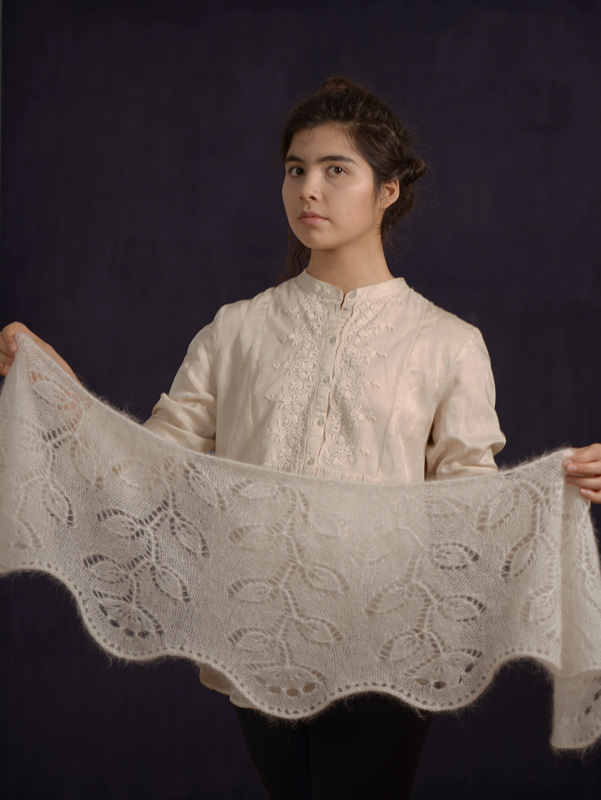 Mohair shawl is very light and cozy.
You can block mohair shawl without pins. Just lay flat your wet shawl on towel and adjust shape with hand. It is very easy way and you will have beautiful result.
Yarn: Debbie Bliss Angel, 76% Mohair, 24% Silk
Gauge: 4 sts / inch (2.5 cm)
Wingspan: 61 in (155 cm)
Depth: 15.5 in (37 cm)
Yardage: 420 yd (384 m)
Needle size: US 6 (4 mm)
The number of flowers: 9
The number of leaves on the middle flower: 7