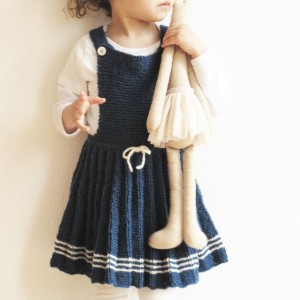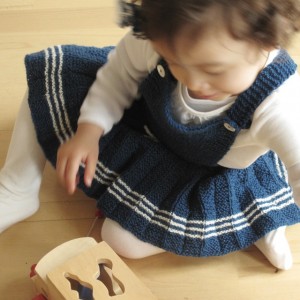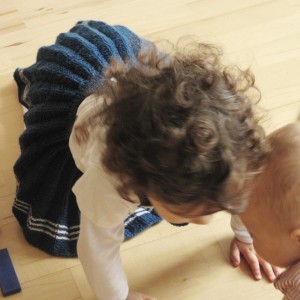 This pattern is available for €2.40 EUR


Yarn weight: Fingering / 4 ply (14 wpi)
Gauge: 21.5 stitches = 4 inches in garter stich
Needle size: US 2½ – 3.0 mm
Hook size: 3.0 mm
Yardage: 764 – 1146 yards (699 – 1048 m)
Sizes available: 6-12 m, 2-3, 4-5 years
Classic marine style navy color jumper dress with accordion pleated skirt trimmed with three white stripes. Shoulder straps are crossed on the back.
You can arrange stripes in different color and width. There is a same dress with multi-colored stripes in my project.
The accordion pleats pattern is also charted.
Following techniques are shown in illustration:
left lifted increace
right lifted increace
provisional cast on
make tubular waist band
make a hole in waist band
kitchetner stitch
following techniques, you can click and access to the video of my YouTube channel:
provisional cast on
left lifted increace
right lifted increace knit buttonhole on the right sideknit buttonhole on the left side
If you need more technical help, i will make new videos or illustration.
If you can knit, purl and knit in the round, single crochet, crochet chain, you can start your project only with this pattern.
If you have any questions, please give me message or e-mail or write a comment in this page.
I hope, you can enjoy with this pattern!